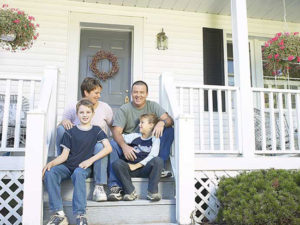 In 1784, when rice plantation owners began looking for the ideal place for their summer homes in what is now Colleton County, they chose a pleasant, wooded area and named it Hickory Valley. Forty-two years later, bearing the name of two of its original settlers, Paul and Jacob Walters, Walterboro was incorporated.
"Experience the charm of living in Lowcountry style"
Many of the homes built more than two centuries ago " with five structures as well as two historic districts listed on the National Register of Historic Places " are still standing, and many of the moss-draped oaks that lined the streets of Walterboro then are still thriving now. The city's main street has been virtually unchanged since the 1940s. In the central business district, local residents and visitors from throughout the Southeast get a glimpse of Walterboro's idyllic past at a multitude of antique and specialty shops.
But though the grace and charm of its early years remain, Walterboro's ideal location has fueled its growth and development and helped it become a vital and prosperous city.
Surrounded by the Great Swamp Sanctuary, the Ashepoo River and Ireland Creek, Walterboro is only 45 miles from the Atlantic Ocean. Charleston, Savannah, Georgia, and Hilton Head Island are only a short drive away, and Interstate 95, the main north-south corridor on the Eastern Seaboard, skirts the western edge of the city. U.S. Highways 15 and 17A meet in Walterboro. The city's airport provides both passenger and freight service.
Walterboro " The Front Porch of the Lowcountry " has managed to blend its pastoral past with its progressive future.