Sun City Hilton Head
People have come from the East Coast to the West Coast and all states in between and from places as far away as Bolivia, Austria, Germany and the United Kingdom to live at Sun City Hilton Head in South Carolina.
"You see a great geographical diversity here," explained Martin Smith, communications director for the Sun City Hilton Head community association. "A great many are from the Northeast and the Midwest, but several come from Atlanta, Nashville and other major cities in the Southeast. All 50 states are represented, as well as Canada."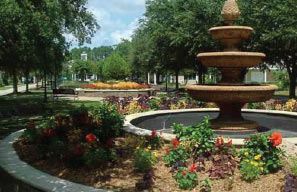 Construction of Sun City Hilton Head began in 1994 and, once building is completed, it will include 7,149 homes. Currently more than a thousand homes still must be built.
"We have a population of 13,000, so we're definitely like a small town," said Smith. "The third fitness center will open in 2012."
Smith, who is part of the paid staff for the community association, enjoys talking about the people he represents.
"Sun City Hilton Head is fun. It's the most active, 'active' adult community in the Carolinas and the entire Southeast region," said Smith. "If you have a special interest or hobby, then you are sure to find someone else who shares it."
There are more than 73 clubs, concentrating on subjects ranging from bicycles to dolls to cars. The wood workers guild is popular, as is the Mountain Strings, a group of talented players of stringed instruments who perform at many events in the community.
"The Mountain Strings is a passionate group of people that now have time to enjoy playing. They also provide lessons to others in the community," said Smith.